Message from Joseph Algrant, US Principal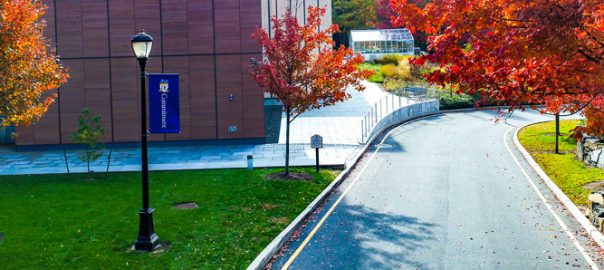 Dear Upper School (US) Parents / Guardians,

So it seems that the fall is finally upon us, with its vivid foliage, shorter days, (generally) cooler weather, and… some reminders and updates of upcoming school programs about which you should be aware.

Conferences
Coming up on December 6 and 7 are family/teacher conferences, an opportunity for you to meet with each teacher of your student (except for those in the arts and health and wellness). These conferences are held in the Modell's Athletic Complex, and families are invited to sign up to come to school during one of four, 2.5-hour time blocks. You are able to spend up to 10 minutes with each teacher during that time, and you are can arrive at any point during that time block, but know that it will take at least one hour to see all teachers. You will not have a specific schedule for each teacher, but instead will find each teacher in the Sherman Gymnasium. We will guide you once you arrive so that you make the most of your time.

While it may sound confusing, I promise that when you arrive and see the system, it will all become clear and work efficiently. Most importantly, these are valuable opportunities to talk about how your student is doing. The faculty find these meetings productive as well, and they look forward to seeing you.

The sign-up process will begin next Wednesday, November 14, and I will send a more detailed letter at that time with the directions to our online registration. I urge you to register right away, especially if you have time restraints during those days. We can accommodate about 125 families during each time block, and the sign-up is first-come, first-served. If you end up having difficulty with the time assigned, we'll tell you what to do.
Peer Tutoring
I also wanted to bring to your attention a program that we have made known to students earlier in the term, which has been helpful to some families. Having grown out of a club, we now have a peer tutoring program, in which students in need of some help in a particular course can be paired with an upperclassman who can help a student in that course. The tutors are trained by our faculty, and the sessions are held during the school day. Tutors are in constant contact with the program leaders, and the program has been beneficial to both the student and the student tutor. If you'd like to know more about this program, please contact the faculty leaders: Jessica Leiken (leikej@d-e.org) or Karina Hernandez (hernak@d-e.org). For situations where you and/or your student think a student tutor might be more effective than a teacher, and you are looking for perhaps an ongoing situation, then peer tutoring might be a good option.
My Latest JoeCast
Finally I'd like to share my latest JoeCast with you. To listen you can click here.  You'll likely gather that I thoroughly enjoyed interviewing our faculty and students who are involved in David & Lisa, this year's Fall Play. David & Lisa opens at 7:00 PM tonight, Friday, Nov. 9 and will also be performed at 7:00 PM on Saturday, Nov. 10, at 7:00 PM in Hajjar Auditorium. And to our cast & crew: Break a leg!

Sincerely,
Joe Algrant
US Principal