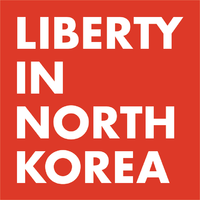 When children walk out of the auditorium program saying things like "that was the best assembly ever," or "that was amazing," I pay attention because those statements mean something. While I don't always know what it means, in this case I knew exactly what it meant because I had the identical reaction. I think the entire room did.
With help from the Grace and Mercy Foundation, we had the good fortune to welcome the Director of an organization called Liberty in North Korea (LiNK). Hannah Song spoke with us about the work that this NGO does for North Korea. She opened by asking what came to mind when thinking about North Korea. Responses were, as she anticipated, related mostly to Kim Jong-Un or nuclear weapons, or the upcoming summit or, on this particular day, the three prisoners who were released from North Korea and arrived that morning in Washington.
Ms. Song wanted to expand our view to issues of human rights in North Korea, and hoped that her presentation would help us understand more clearly the restrictive lives of North Koreans, and the work that her organization does to help "change the narrative" so that the people of the world know the truth. Another piece of LiNK's work is helping refugees escape to freer societies around the world, and no matter how much she had convinced us of the value of this work, the message hit home in a visceral way when she introduced Robert, a refugee who escaped from North Korea several years ago and was making a new life for himself in the US.
This young man, who you may have probably about from your child, told a harrowing story about his journey that was riveting, both in the drama of what he had to do, but also riveting in the way he had internalized it and used it to make incredible strides in his life. Students remarked at how happy he was and how easily he spoke about himself and his experience, which begins with his father abandoning him at age 5 and then his mother passing away when he was 12, and includes jumping out of moving trains and forging rivers in the middle of the night to escape from North Korea to China. You should ask your child to relay the story he told us because it's incredible, and my words on paper won't do it justice. Robert is now all of about 22, speaks remarkable English having started high school at age 17 when he arrived, is studying coding and working as an intern at LiNK. He wants to open a restaurant someday (food – or the lack thereof – was a major theme of his story), and was pleased to tell his audience about being hooked on video games for a while when he first arrived.
On many levels this was indeed an amazing morning. As a personal story, as a study in perseverance and determination, and as a story about how we can help others, the tangible response from many has been to try to start a chapter of LiNK on campus to be more closely associated with the human rights work of this organization. Students also remarked, and they were completely right, that you can watch lot of videos and read accounts of these harrowing escapes, but hearing these stories in person and being able to react to the words, emotions, and body language elevates the experience to a level that we hope inspires. Our students' worlds are so video and media heavy that sometimes we worry about their connections to real life, so I was very glad to hear them recognize the importance of live interaction.