From Joe Algrant, US Principal
It has been Wellness Week in the Middle and Upper Schools, and the D-E Health and Wellness Department organized a host of events to promote wellness, ranging from working with the kitchen staff for an especially healthy meal and smoothie to special classes and presentations designed to help us all think more deeply and critically about wellness.
Fitness competitions, lessons, even an advisory walk-a-thon on Leggett Field served to emphasize the importance of overall wellness. The department's efforts support the School's developing focus on life-long health, a direction in which we are moving with increasing speed.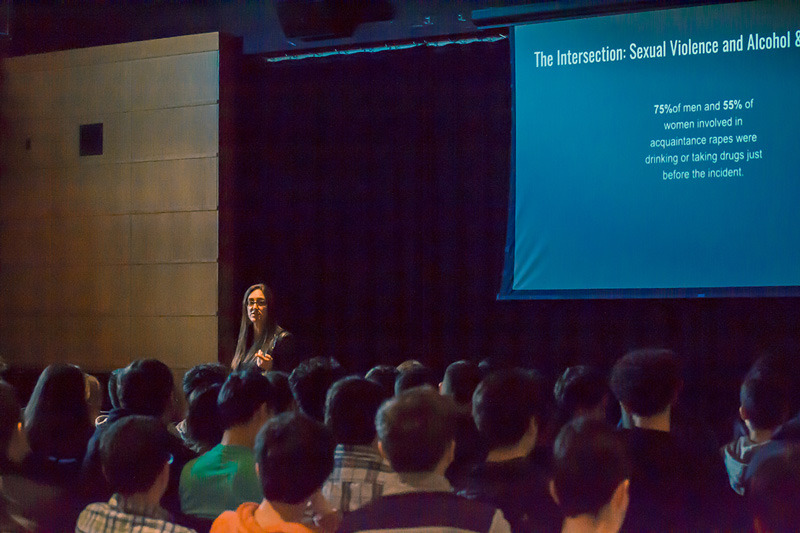 Related to the wellness initiative, students in the Upper School met in groups to consider gender issues with an outside specialist. In grades 9 and 10, these groups contained about 40 students each, and the conversation aimed to help both males and females to better understand issues that take place between the sexes. Some of our students and faculty recently attended a workshop with Lauren Hersh, our facilitator, and upon their return extolled her ability to relate to both males and females, and to generate important conversation and awareness.
Lauren conducted focus groups with students from each grade last month as well as with the deans, and she crafted her presentations accordingly.  She addressed issues with our students such as gender expectations, consent, sexting, social media conduct, and cyberbullying. The conversation was aimed to help students closely examine these topics and identify ways they themselves can help create a more positive school culture. For the older two grade levels, Lauren provided a developmentally appropriate lesson about consent and the aforementioned topics.
Lauren also spoke with the faculty 
on Wednesday
 afternoon on ways to help students process the information and carry on the discussions as appropriate. Our D-E Parents' Association (PA) and PA Class Rep volunteers will soon be sending you information about a follow-up discussion with Lauren in April, specifically for parents/guardians.  Ask your child about his or her session. We'd love your feedback and look forward to your participation in the April session.