Angst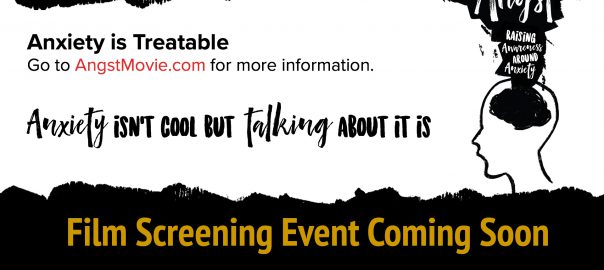 You have received information and an invitation to a screening of the film Angst, a documentary about stress and anxiety in adolescents (click here to view the invitation sent earlier this month) .
Presented in partnership with the D-E Parents' Association, this is of course a timely film, and one that we hope to use as a springboard to conversation and perhaps behavioral change for our students. We will watch this film as an entire Upper School on Thursday March 1, during our regular assembly period, so you do not need to worry about bringing your child to the special Angst parents'/guardians' evening screening on Wednesday, February 28.
The evening screening of Angst will take place from 7-9 PM in Hajjar Auditorium, and will be followed by discussion led by D-E US parents Trish Brown and Joey Levine.  It would be great for you to come that evening, as being able to speak with your child about issues raised in the film is important. Anxiety can be crippling, and can detract so significantly from student experience, accomplishment, and quality of life. Reducing anxiety is a task for all of us to engage, and the better we can understand this phenomenon the closer we might be to making the changes that help in the long run.
To learn more about Angst click here or go to angstmovie.com.