Taylor Krakower '16 NLI Signing Day
Taylor Krakower '16 during her NLI signing ceremony for Wingate University, held at

1:00 PM

on Wednesday Feb. 3 in Hulst House.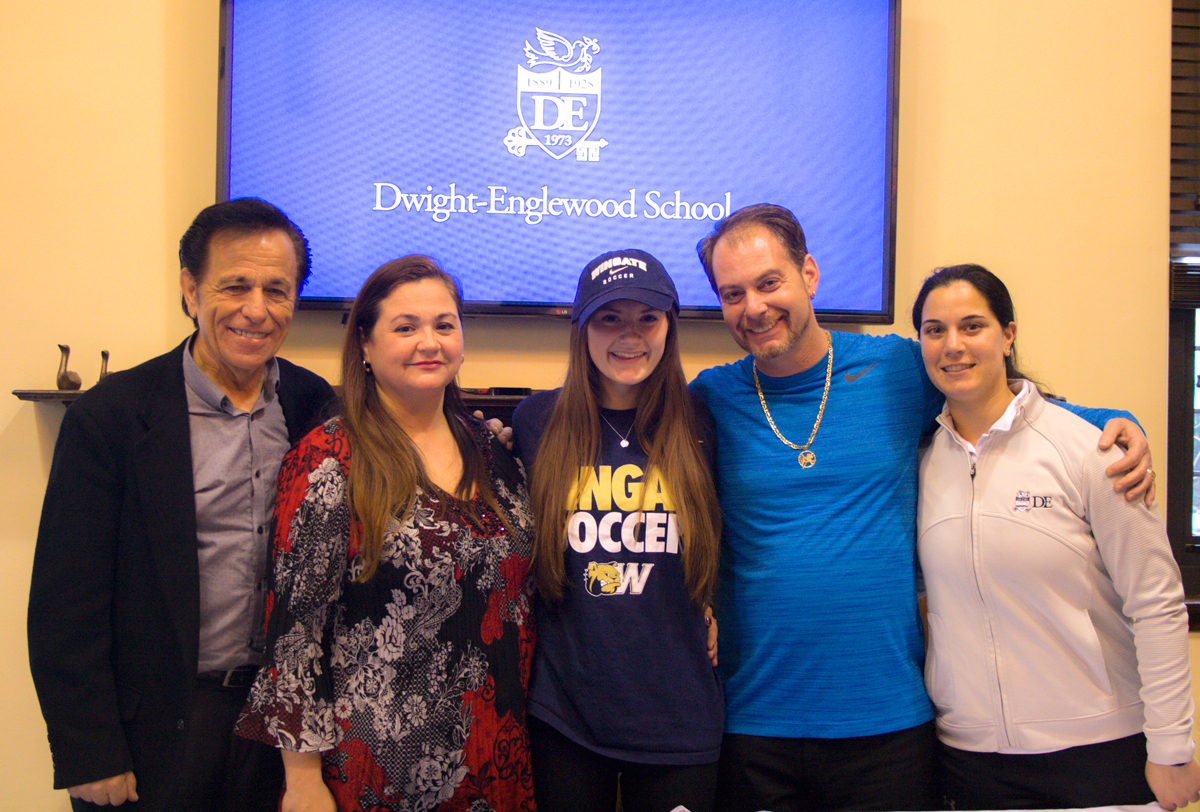 Congratulations Taylor Krakower '16!   Here is Taylor following her NLI Signing Ceremony, shown here with D-E Girls Varsity Soccer Coach Eddie Ballas, her parents, and Assistant Coach Jaclyn Wood.  Krakower signed to play for Wingate University (NC). Earlier this year Taylor  became the Bulldogs' all-time leading goal scorer with 138 total, surpassing by 3 goals a D-E record previously held by Rachel Cole '12. Also joining Taylor during the ceremony were D-E Head of School Dr. De Jarnett, AD Eli Goldberger, her teammates, Upper School friends, and D-E faculty and staff members.  Click here for video footage from the ceremony.